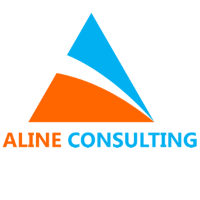 Company Aline Consulting Pvt Ltd
Website https://goo.gl/A309Sx
Eligibility B.Tech/B.E./MS/M.SC/MCA
Experience Freshers
Location Chennai
Job Role Software Developer
Job Description :
Must have knowledge on any one of the following tech like Java,JS,Html5,CSS & JQuery. – Must have the ability to effectively prioritize workload to meet deadlines and work objective. – Most importantly, must be willing to learn new technology
Salary:Not Disclosed by Recruiter
Industry: IT-Software / Software Services
Functional Area: IT Software – Application Programming , Maintenance
Role Category: Programming & Design
Role: Software Developer
Keyskills
HTML5 CSS3 Javascript Java J2EE Scala Spark Big Data ReactJS AngularJS
Desired Candidate Profile
Please refer to the Job description above
Education
UG: B.Tech/B.E. – Computers
PG:M.Tech – Computers, MCA – Computers, MS/M.Sc(Science) – Any Specialization
Doctorate:Doctorate Not Required
For getting expert level training for Big Data in your location – Big Data Training in Chennai | Big Data Training in Bangalore  For getting online training Big Data Online Training
Company Profile:
We are a mid-size professional services company providing comprehensive Supply Chain Transformation services. Over 15 years, we have been passionate about Supply Chain, helping companies reinvent themselves in all areas of E2E Supply Chain functions
We are an innovation leader, propelled by the imperative to reimagine solutions to our clients' large-scale and complex challenges. We are a company with bigger ideas, and for more than 15 years, we have been essential partners to some of the biggest organizations in the world. And yet, our innovation philosophy hinges on four small beliefs. Innovation is necessary for sustainable growth. Building new value is about more than just building new things. New ideas are born from experience. And the brightest future belongs to those organizations who adapt and change.
We're dedicated to working with businesses like yours. It's all we do. Whether you're an entrepreneur, family business, or a fast-growing company, we understand what's important to you. We can help you navigate your challenges—no matter the size and stage of your business.