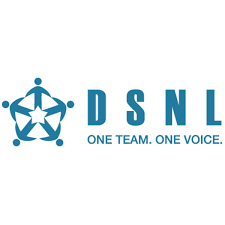 Company    Door Sabha Nigam
Website      https://goo.gl/XKbkfc
Eligibility   B.E/B.Tech/MCA/B.Sc
Experience Freshers
Location    Chennai
Job Role    Other
JOB Discribtion:
1. Urgent requirement for Freshers in the field of Software Development
2. Design, develop and test software in a team oriented environment
Salary: Not Disclosed by Recruiter
Industry:Telecom/ISP
Functional Area:IT Software – Application Programming , Maintenance
Role Category:Programming & Design
Role:Software Developer
Keyskills
C C++ Java Software Development python
Desired Candidate Profile
Knowledge in C, C++, Java, Python
Willingness to learn
Education
UG: B.Tech/B.E. – Computers, B.Sc – Any Specialization, Computers
PG:Post Graduation Not Required, MCA – Computers
Doctorate:Doctorate Not Required
For getting expert level training for Python in your location – Python Training in Chennai | Python Training in Bangalore
For getting online training Python Online Training
Company Profile:
Door Sabha Nigam Limited is India's largest Independent Integrated Conferencing provider offering a wide range of generic and industry specific conferencing solutions to over 2000 satisfied corporate customer worldwide. Founded in 2004 and headquartered in Chennai, DSNL is the only conference provider in India with multiple telecom operators like Airtel, BSNL, Tata, Reliance and Vodafone under one roof.
We provide conferencing solutions to most of the Fortune 500 companies and can be accessed from over 60 countries across the globe.
DSNL's versatile solutions empower businesses to cut travel and telecom costs significantly. We enable this by offering world class conferencing experiences wherein employees can collaborate in real-time. We offer an uncompromising assurance of quality, availability and reliability with our dedicated and experienced team of professionals who are always at hand to provide in-call support to users if required.
Our audio conferencing services are powered by Qmulus10, the next generation conference technology platform, which enables DSNL to serve millions of minutes of conferencing. We provide innovative bridge architecture solutions to support all modern conferencing and telecom technologies and this enables us to provide reliable and cost effective communication solutions to our clients. The Qmulus10 platform also enables us to provide customized solutions for every need. Our services are virtually free of all disruptions as we do not rely on any one telecom service provider solely. Our equipment is powered by connections from all major Indian telecom operators to guarantee uninterrupted service at all times! .